Careers
Current Employment Opportunities
Residential Facility Manager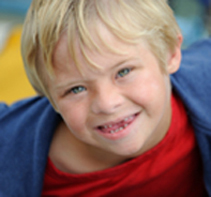 Salary: $ 36,990
Responsibilities:
Oversee and coordinate all facets of the community residential program within the assigned facility.
Act as Case Manager to assigned caseload and other residents as necessary. This may include, but is not limited to: providing physical and crisis interventions; individual and group counseling; teaching and advocacy.
Act as team leader in coordinating services and chairing Plan of Service meetings for development and implementation of treatment plan for each resident.
Provide direct supervision to the Residential staff and communicate regularly with vocational staff.
Supervise and ensure that the resident's medical, dental, dietary, psychological and all other necessary habilitative services are provided.
Coordinate services to ensure that the residence offers a well maintained, and safe home environment with well-balanced meals and appropriate leisure time activities.
Requirements:
Bachelors Degree in one of the Behavioral Sciences.
Masters Degree preferred.
Two years experience working with people with disabilities in a residential setting.
May require you to be the driver of your own vehicle to transport yourself and/or consumers to community sites in all weather conditions and throughout all neighborhoods.
Must maintain CPI, CPR and First Aid certification and eligible for DDS medication certification
Date Posted:
11/01/13 - Dan Smith House / Monroe - 37.5 hrs.
Sunday: 9:00 a.m. to 4:00 p.m.
Monday: 9:00 a.m. to 5:00 p.m.
Tuesday: 10:00 a.m. to 6:00 p.m.
Wednesday: 10:30 a.m. to 5:30 p.m.
Thursday: 9:00 a.m. to 4:30 p.m.
07/11/13 - Hilltop / Trumbull - 37.5 hrs.
Tuesday: 9:30 a.m. to 5:30 p.m.
Wednesday: 10:00 a.m. to 5:00 p.m.
Thursday: 9:00 a.m. to 5:00 p.m.
Friday: 9:00 a.m. to 4:00 p.m.
Saturday: 9:00 a.m. to 4:30 p.m.
Contact info:
Human Resources
Fax: 203-371-1479
hr@kennedyctr.org