Get Involved
Overview
Volunteerism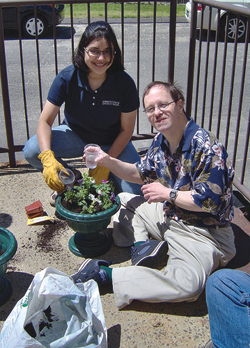 Volunteer involvement is an important component of The Kennedy Center. Our agency was founded through the efforts of loyal, hardworking, dedicated volunteers and continues to thrive largely because of our volunteers' efforts.
Currently, over three hundred people volunteer for The Kennedy Center.
Volunteers must be at least 18 years or older.
Persons 14 years of age and older are welcome to participate in special services such as the Children's and Senior's Program. The Kennedy Center is grateful for any time you can provide, and we do not require a minimum number of hours to volunteer. A Volunteer Application and three Personal References are required for all potential volunteers. Interviews and orientation are also required for all new volunteers. You may download the
Volunteer Application Cover Sheet
,
Volunteer Application
and
Reference Form.
For more information, please contact the Volunteer Coordinator at (203) 332-4535 x265 or
email.
"Through their (the children and young adults) challenges, I'm reminded of the qualities that are most important, like kindness, laughter and love, which many times go against the grain of who and what our society considers important like status, power and possessions. As a general population, they are some of the kindest and happiest people I know, we can learn much from them."

Kevin McGee- 7- year volunteer