Giving
Annual Giving Fund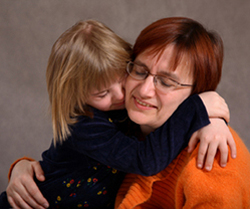 The Annual Giving Campaign raises unrestricted dollars from individuals, corporations and foundations to bridge the gap between State funds and the real cost of care for people with disabilities and special needs. The Kennedy Center relies on the Annual Giving Campaign to help offset these shortages so we are able to continue to provide quality programs and services to our individuals.
Your donation to the Annual Giving Campaign is vital to The Kennedy Center and the people we serve as it allows us to use your gift wherever the current need is greatest. This provides the ability to address immediate priorities and to bring direct benefits to children and adults in our care.
The Kennedy Center is an efficient and effective nonprofit rehabilitation services organization in which 87% of all support goes directly to programs that help people with disabilities live a life of independence, dignity and grace.
Support the mission of The Kennedy Center, donate online at our secure transaction site, or if you prefer to send a check please mail to the following address:
The Kennedy Center
Attn: Development Department
2440 Reservoir Avenue
Trumbull, CT 06611
For further information, please contact The Kennedy Center Vice President of Development, 203.365.8522, ext. 229 or email.