Giving
Tribute/Memorial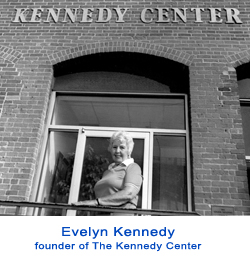 A memorial gift is an appropriate way to honor the passing of a loved family member or friend or respected neighbor or colleague. A tribute gift is a thoughtful way to recognize someone for a special achievement or milestone, religious occasion or life-cycle event like a birthday, wedding, graduation or anniversary. You can also make a tribute/memorial gift online and a letter of acknowledgement will be sent to the person or family who is being honored.
If you would like to mail your tribute/memorial gift, please send to:
The Kennedy Center
attn: Development Dept.
2440 Reservoir Avenue
Trumbull, CT 06611
These gifts go directly into The Kennedy Center Annual Giving Campaign unless you prefer to restrict your gift to a specific program or fund.
Another way of honoring someone is to start a Named Fund in our Endowment or to Buy a Brick. A gift of $10,000 establishes a Named Fund. You are able to pledge and complete the $10,000 gift over a period of several years. Personalized bricks range from $100 to $500 and are placed in the brick walk outside The Kennedy Center Reservoir building in Trumbull, CT. The funds raised through this ongoing Brick Walk project benefit our Endowment Fund.
For further information, please contact The Kennedy Center Vice President of Development at 203-365-8522, ext. 229 or email.