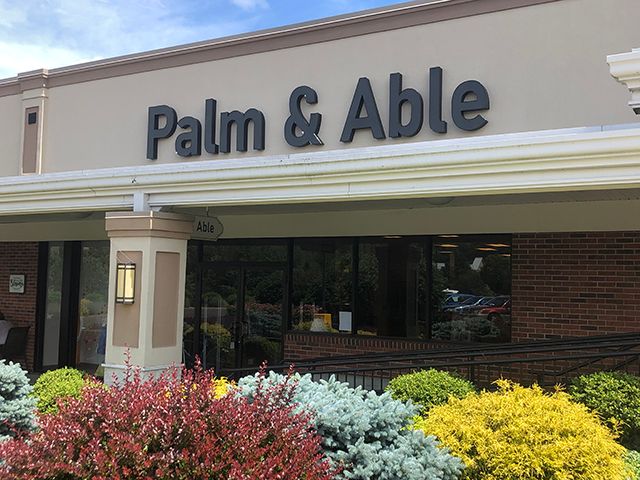 ReSale with Purpose
Visit our Shelton Store - NOW OPEN
Palm & Able has found a new home. Please visit our store at 874 Bridgeport Avenue in Shelton - located in the Shelton Square shopping plaza. Shop the best thrifted treasures, artwork and decor by Kennedy Center artists, FDA-certified PPE from and much more!
Store hours:
Sunday 11am-4pm
Monday & Tuesday 12pm -4pm 
WWednesday 11am- 6pm
Thursday, Friday & Saturday 11am-7pm 
Please Note: We will be vigorously following all state guidelines and strict cleaning procedures to keep our customers safe and healthy. 
Visit our E-commerce site for Personal Protective Equipment (PPE)
In response to the Coronavirus pandemic, Palm & Able has teamed up with a small business owner to obtain and distribute Personal Protective Equipment (PPE) for fellow not-for-profits, businesses, government agencies and all members of our community. 
Please visit our e-commerce store at PalmAndAble.com to learn more and place an order. 
---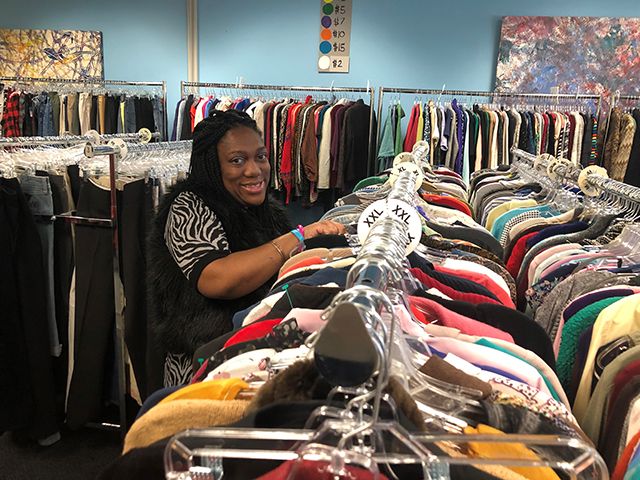 Palm & Able is a Kennedy Center social enterprise employing people of all abilities.
The store's name, Palm & Able, is a nod to the abilities of the people we support and honors the nearly 70-year legacy of The Kennedy Center. Founder Evelyn Kennedy lived on Palm Street in Bridgeport, where she hosted the first parent meetings that would lead to the creation of The Kennedy Center.
Every time you shop with us, you support opportunities for people with disabilities and barriers to employment.
---
WE ARE ACCEPTING DONATIONS...
 Are you cleaning out your closet or home? We can always use new merchandise for our social enterprise. 
We are currently accepting summer/fall clothing for men, women and children, small housewares, tableware, accessories, outdoor games/activities
DONATION DROP OFF:
Palm & Able store - 874 Bridgeport Avenue, Shelton (Store hours above)
PLEASE CALL AHEAD: 475-269-2608.
39 Lindeman Drive Trumbull, CT
Hours: Monday-Friday 9 a.m.-3 p.m. 
Email us or call 203-275-5627 with questions.
---
The Past and the Future of our Store
The planning for this new business model began when The Kennedy Center Auxiliary suggested a transition in ownership of  The New and Nearly New Thrift Shop. The volunteers at the Auxiliary have run the shop for the benefit of The Kennedy Center's services and programs.
The transition presented unique opportunities to expand employment options for individuals of all abilities and create stronger community connection through a new social enterprise. 
Thanks to a national grant challenge and pledges of generous donors, we were able to launch the store in June 2019. 
The Kennedy Center is working toward the goal of creating 40 local jobs, providing hands-on career skills training and serving as an interactive showcase for our neighborhood artists.  The store represents the power of diversity in enhancing the fabric of our local community. 
Our permanent storefront location will include an arts-centered cafe, featuring the work of The Kennedy Center's talented artists. 
Stay Tuned!