The Kennedy Center Endowment Named Funds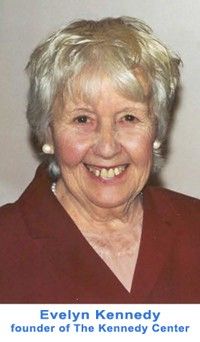 When you create a Named Fund with The Kennedy Center Endowment, you are establishing a permanent fund in your name or in the name of someone you wish to honor or remember. Each year your Named Fund will produce income, and you can specify how the spendable portion of the fund should be used—for unrestricted use by The Kennedy Center or to support a specific program or need. Gifts to a Named Fund are tax deductible and can be made by anyone at any time for any amount.
Your Named Fund not only has perpetual recognition in The Kennedy Center Annual Report but also enables us to sustain and guarantee our services to the individuals we serve. A gift of $10,000 establishes a Named Fund. You are able to pledge and complete the $10,000 gift over a period of several years. The gift goes to work right away in providing long-term support for The Kennedy Center and a charitable deduction for you. A Named Fund can also be established with a bequest or IRA funding. In that situation the Named Fund is not recognized until the bequest or IRA funds are received, but you will be recognized as a member of The Kennedy Center Legacy Society.
Earnings from the Named Funds, as established by a Board approved Spending Policy, are used annually to support The Kennedy Center Mission. The Named Funds are invested and managed by an independent third party investment advisor with the fiscal oversight by The Kennedy Center Board of Directors.
For more information, please contact The Kennedy Center Vice President of Development at 203.365.8522, ext. 2049 or email.