GEM Monthly Giving Program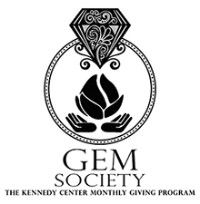 ---
Monthly donations reduce costs and help empower even more lives.
A small gift each month helps The Kennedy Center spend more money on empowering the individuals with disabilities in our community and less on administrative costs.  It is an easy and affordable way for you to make your support go further and empower more lives.
Benefits of Monthly Giving
The GEM (Give Every Month) Monthly Giving Program benefits both the individuals we serve and you, our supporter.
Monthly gifts provide The Kennedy Center
A steady and predictable source of income
Income acquired at substantially lower administrative costs than other fundraising methods
Income that will provide weeks, months and years of continued quality program services for individuals with disabilities
Benefits of monthly giving to you
Monthly gifts go further to help even more children and adults with disabililties
The ability to increase, decrease or cancel your pledge whenever you wish
An annual statement to assist in tax preparation
Limited mailings
Become a GEM Donor
Help us to continue to empower lives and minimize expenses
Questions?
For any questions or concerns on our GEM Monthly Giving Program, please contact our Development Team at 203.365.8522, ext. 2084 or email dev@kennedyctr.org