Soups 'n Such Catering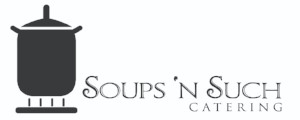 For over 20 years, Soups & Such has been providing catering services to local businesses and private parties. Operating from The Kennedy Center Lindeman commercial kitchen, Soups n' Such manages three lunch-time, satellite cafés at Bridgeport City Hall, Department of Social Services and Catholic Center of Bridgeport. These on-site cafés offer the host business an in-house catering option for their staff with quality menu choices, at reasonable cost, without the investment of a full commercial kitchen. On a daily basis, Soups n' Such provides breakfast pastry and bagels, home-made soups, deli sandwiches, hot specials, salads and/or salad bar, fruits/desserts and a variety of hot/cold beverages. Daily menu choices can be altered to meet the dietary, health-conscious and ethnic food choices of your staff.
In addition, we run a daily breakfast and lunch operation on-site at The Kennedy Center Lindeman building and offer catering services to our local community. Under the guidance of the Soups n' Such Manager, a graduate in Culinary Arts from Johnson and Wales University, and our head chef, who has over 20 years of experience in residential and corporate catering, preparation for your business breakfast, lunch meeting or day-long seminar is second nature to us.
Services available through our corporate and business catering enterprises include:
Delivery of Lunch Orders
On-site Breakfast/Lunch Cafés
Catering for your Business Meeting
Diverse Menu Options
Vending Services
Take-Home Meals
Build Your Own Menu
Daily Specials
Quality Service, Wholesome Food
Vegetarian and Healthy-living Menu
For more information, please contact the Soups n' Such Manager at 203-332-4544 or email.