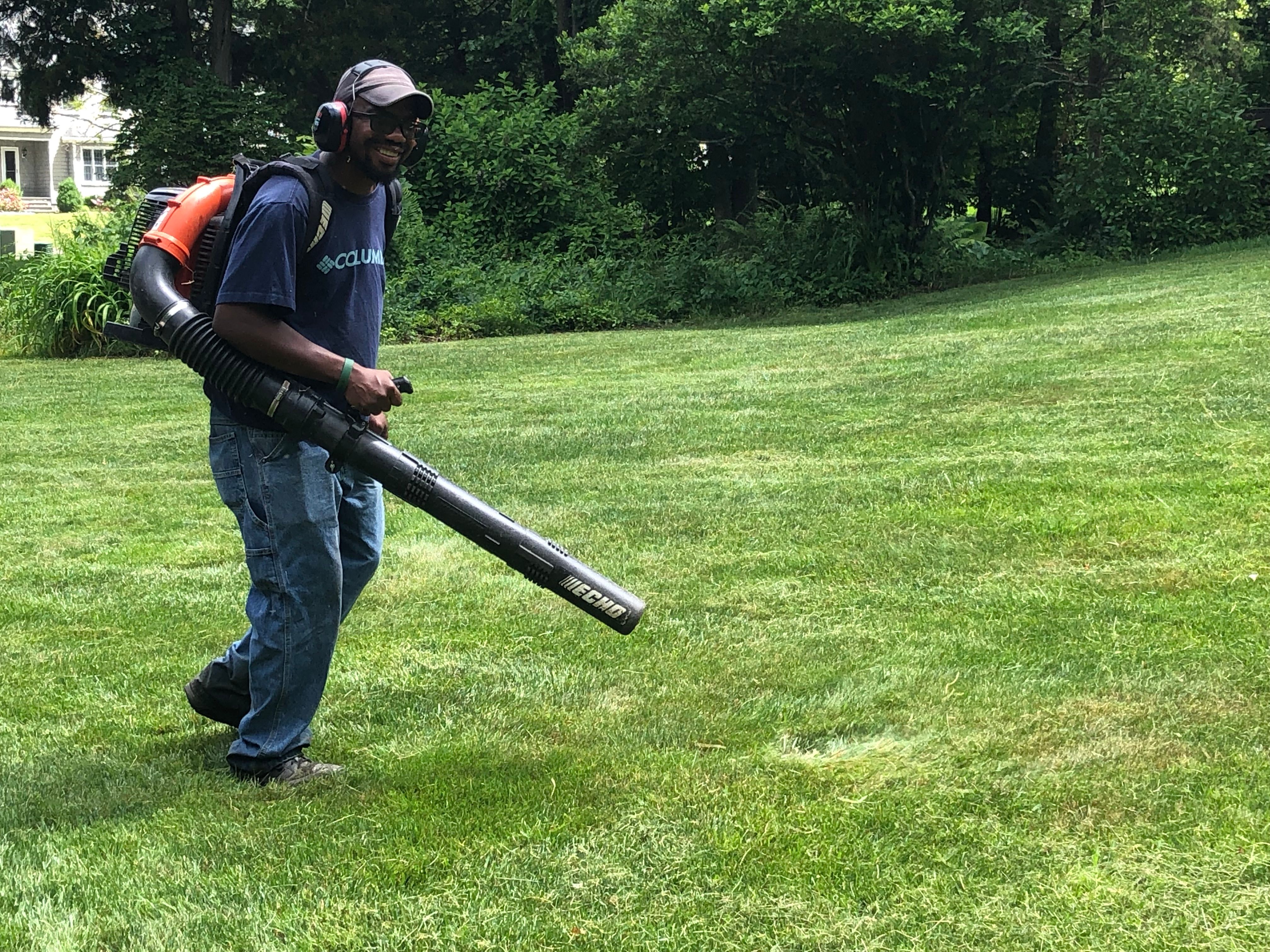 Cutting Edge Lawn Services

Contact us today at 475-449-1837 or email.
Our lawn service, landscaping and painting business, Cutting Edge, offers property care to residential, commercial, government and corporate accounts. Our crews utilize commercial grade equipment and can provide:
Spring and Fall Clean-ups

Pruning of Trees (up to 8 ft.)

Litter and Debris Pick-up

Small Plantings/Re-plantings

Post-construction Removal
Cutting Edge specializes in small to medium properties and can tailor lawn care, yard clean-up and other outdoor services to meet your needs. Over the past few years, corporate/commercial/government accounts have, in addition to generalized landscaping, utilized our year-round services to ensure that their properties are free of litter and debris.
For our residential accounts, our crews can offer a personal touch by reorganizing a cutting to coincide with a family function, assist in selecting general annuals and/or perennials for a garden spot, or even water flower pots and containers within gardens or on patios!
No task is too small, so please ask.
In addition to a multitude of residential accounts, our corporate/commercial/government accounts include: Antinozzi Associates, Department of Developmental Services, Department of Children and Families and United Way of Fairfield County.
Contact us to discuss how our workforce may provide a cost effective, high quality service to you and/or your company at 475-449-1837 or email