Use Your Voice To Protect Essential Services
Click Here to Take Action Today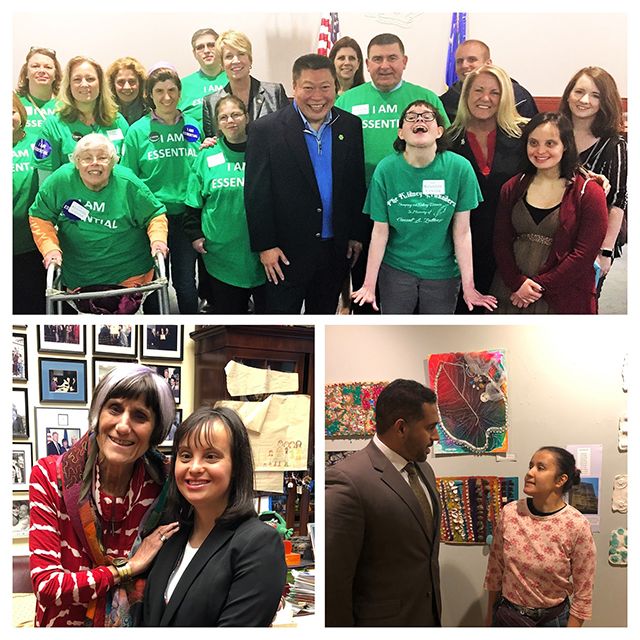 Join us by contacting your local legislator today
The Kennedy Center needs your voice! Help protect essential services by contacting your legislators. 
During this Coronavirus pandemic, The Kennedy Center's residential staff  are front line healthcare workers, providing essential services to people with disabilities. Our direct care staff need federal and state supports to continue essential work safely and to continue to provide care, services past this crisis. 
Use our LEGISLATIVE ACTION CENTER to find your legislators and easily contact them with our pre-written letter. Please edit our letter to share your connection to The Kennedy Center's services. 
Your voice makes all the difference in protecting our most vulnerable populations. 
Questions? Contact Director of Donor Relations, Stephanie Campbell by email
---
Connecticut not-for-profits work to solve some of the state's biggest challenges through necessary and essential services to our most vulnerable populations. The Kennedy Center, soon celebrating its 68th anniversary, is a vital part of this statewide impact.
The Kennedy Center serves more than 2,400 individuals each year and employs more than 750 people in the region —making the organization the third-largest employer in the Town of Trumbull.  Like other not-for-profit community service providers, The Kennedy Center supports residents with some of the greatest needs, both efficiently and effectively, so government doesn't have to.
After years of cuts and revenue stagnation from state rate reimbursements, coupled with our fixed cost increases in doing business, The Kennedy Center is at a point in choosing which services to discontinue and therefore which vulnerable people we can no longer support.
Cutting and shuttering isn't the answer.
With growing and changing needs of those served, the state must make a commitment to keeping economic challenges from falling at the feet of not-for-profits. This is why we need Legislative support in three key areas.
The Kennedy Center's Legislative Priorities:
Make not-for-profit community service providers, like The Kennedy Center, a fixed cost in the state budget.
Make community service providers' whole by paying for the true cost of services rendered. For too long, not-for-profits have been asked to provide state-contracted services without full reimbursement.
Legislative support in these crucial areas gives The Kennedy Center, and other community not-for-profits, the opportunity to thrive and grow.  
---