Colorful Life: An Abstract Exhibit Opening Reception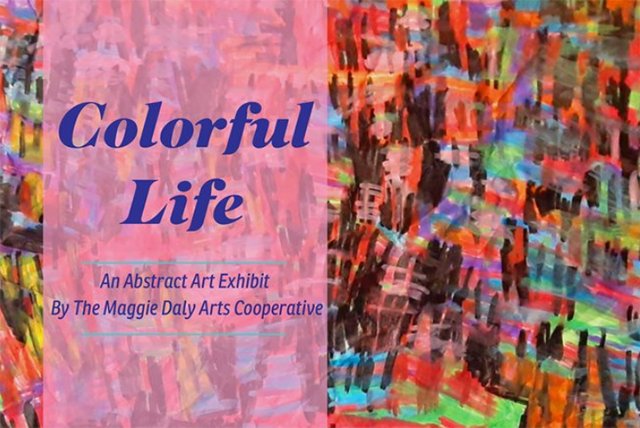 Colorful Life is the Maggie Daly Arts Cooperative's (MDAC) newest art exhibit. Join us on Wednesday, February 19, from 5-7pm for the opening reception. View this colorful exhibit, enjoy some light refreshments, and good company!
RSVPs are encouraged.
MDAC is located in the Read's Artspace building, 1042 Broad St., Bridgeport (entrance on John Street).
MDAC is a Kennedy Center program focused on creative exploration for people of all abilities.