Mental Health Work Services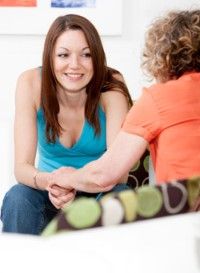 The Mental Health Work Services Program works with individuals to help them obtain and maintain competitive employment in the community. The Work Services Program assists individuals by using the Individual Placement and Support (IPS) Model as developed by Dartmouth University (http://www.dartmouth.edu/~ips/). The Employment Specialists work as integrated members of the clinical teams that you may receive services from. They work side-by-side with the social workers and clinicians that support you. This ensures that all your needs are met, and everyone that is a part of your support team is a part of your employment process. Work can be an integral part of a person's recovery! All you need is to be interested in finding or keeping a job. If you are interested in expanding your employment options, talk to your clinician or case manager to be directed to an Employment Specialist that works with your clinical team.
For more information, please contact our Mental Health Service Manager at 203-365-8522, ext. 266 or email.
We are funded by The Department of Mental Health and Addiction Services (DMHAS), and work with Greater Bridgeport Community Mental Health Center and FSW in Bridgeport, Connecticut, and Western Connecticut Mental Health Network-Waterbury, Waterbury Hospital and Catholic Charities in Waterbury, Connecticut. Below is a listing of some of the services we can provide: