Supported Living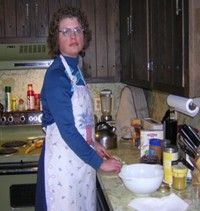 The Kennedy Center is committed to providing individualized support services to those individuals who have the motivation and independent living skills to live in their leased apartments or condo. Presently, The Kennedy Center supports 18 individuals who are funded by DDS that live in the Bridgeport community. This program encourages and enables individuals to live as independently as possible and stresses the importance of individual choice and participation in their community.
A guide to providing this service has been a Supported Living Assessment, which is completed on each individual prior to his/her consideration for the program. A residential manager, two assistant manager and support staffs oversee the program.
In addition, this program offers support and training for survival skills, community living skills, money management skills, food management skills, safety skills, health, leisure, education, household management and social skills. Staff meets with the individuals based on appointments.
For more information, please contact The Kennedy Center Vice President of Residential Services at 203-365-8522, ext. 204 or email.