School Transition Services / Partners Program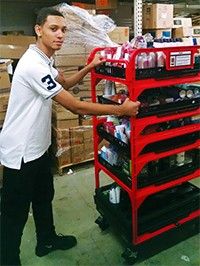 The Partners (Providing Alternative Resources Through Natural Experiences and Rediscoveries for Students) Program is a department within The Kennedy Center whose sole purpose is to help students with special needs prepare for the adult world. Students who have autism, emotional disturbances, significant learning disabilities, physical challenges or social challenges, can all be served by The Kennedy Center Partners Program.
We assist students of all ages and in a variety of capacities to help him/her acquire those skills necessary to function as a contributing adult within his/her community. Recognizing the importance of diverse and quality services, and early intervention, we offer our program as an extension of today's classrooms. By partnering with our local schools, we are able to offer an array of services that will allow students to go beyond the traditional development and venture into a world of success by offering person-centered planning customized to each student's needs.
Services offered include but are not limited to:
Work Skills Development Services

Vocational Skills Evaluation

Career Planning & Placement Services

Job Training & Coaching Supports

Community Independence Training

Memory Building & Organization Training

Independent Living Skills Training

Supported Employment Training

Social/Leisure Planning & Support

Community Day Support Options
A full description of these services may be found in The Kennedy Center School Transition Catalog.