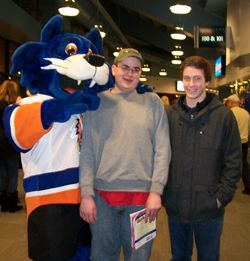 This monthly social group matches young adults with disabilities and special needs, who participate in The Kennedy Center program services, with college age "buddies" from Fairfield University. Buddy pairs are encouraged to contact each other by phone or email during the month or to meet individually in the community for a movie or other activity. The entire group meets once a month for a planned activity.
Buddies are matched according to availability and compatibility. A membership fee of $30 per year is charged.
For more information, please contact The Kennedy Center Therapeutic Leisure Manager at 203.332.4535, ext. 208 or email.